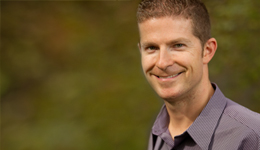 Joseph Sharp
Business & Life Coach, Founder
Joe Sharp is the author or Running Down Your Dreams. His passion for helping others fulfill their dreams in life is evident in his writing and speaking. Always business minded, Joe sold tomatoes and lemonade with his grandfather as a child. At Millersville University, where he was a business major, Joe worked a host of on-campus jobs and quickly earned a reputation for having a savvy business mind. He started his first successful company, Sharp Innovations, Inc. in his third year at the university.
Although he couldn't see it yet, Joe's unique ability to coach others became complete when he gave his life to Christ in 2004. A sincere desire to aide others was added to his practical business sense. Whether in private conversation or speaking in front of a crowd, Joe's hunger for helping others reach their full potential spiritually, business-wise and life in general is evident. "I'm focused on helping people take action on the dreams that only they can uniquely fulfill for the betterment of the world. I want to spur them on to go places I'll never go, while bringing God glory," he says.
When not churning out new business ideas or helping people fulfill their unique dreams, Joe can be found doing something creative or adventurous. He enjoys playing volleyball, dancing, participating in the latest adventure race and hitting the ice in the hockey rink. Joe also enjoys traveling, going on missions trips, as well as serving within his local community and church.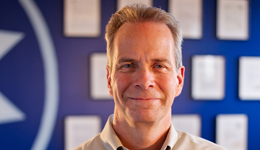 Steve Adams
Business & Life Coach
As an experienced Entrepreneur, Steve has been engulfed in just about every facet of business in his career tenure. From real estate, cable, technology, retail and specialty food manufacturing, Steve's wealth of knowledge and experience in the business sphere is undeniable. He's been on the leadership team for five different businesses and has helped to establish foundational roots to two others. His knowledge base is extensive with business start-up, growth strategies, sales, marketing and management.
Steve is an entrepreneur at heart and his love for nurturing seedling business ideas and cultivating a healthy environment for them to germinate in is evident. It's this strategy and insight involved in converting an idea into a successful venture that drives Steve in his quest to encourage, edify and counsel the entrepreneur. His gifting and entrepreneurial background merges well with Live With Purpose founder, Joe Sharp, and his coaching/consulting knack will prove invaluable and complementary to the team. The trio of companies (Sharp Innovations, Live With Purpose Coaching, Dream Bridge International) will be well-suited as Steve will look to address their diverse client bases with tact and strategy.
Steve's beliefs, convictions and skills all rest under the confines and comfort of the Gospel of Jesus. Joining the Live With Purpose team as a Business and Life Coach, Steve will look to mobilize his faith, rich experience, and unique skill set to empower entrepreneurs and invoke purpose in the lives of his clients and friends. Steve's expertise will stretch from Sharp Innovations to Live With Purpose Coaching, to Dream Bridge International, a fledgling microfinance non-profit aimed at empowering dreams worldwide.
Steve earned an MBA from Drexel University's LeBow College of Business in Marketing, and received a BA in Business with a minor in Economics at Grove City College. He is an avid reader of non-fiction business and faith-based books, newsletters, blogs and enjoys listening-in on leadership and business-focused podcasts. He also enjoys cross-fit training, golf, and photography.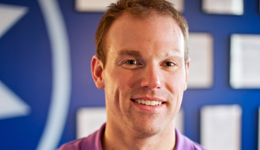 Joe D'Orsie
Communications & Spiritual Life Counsel
Joe holds a strong conviction to 'equip the saints for the work of the ministry,' and expand the Kingdom of Heaven on earth. Within Joe's conviction lies the perspective that everyone has redeemable value and this manifests through Joe's love for people. Matthew 22:34-40 stands as a living testimony for Joe, which carries the simple instruction to love God, and thus, love people.
Joe's role within the Live with Purpose team will be a multi-faceted one. He will offer a creative writing component to the team, as well as a natural knack for perceiving the great potential in people. More practically, Joe will be offering his talents to coordinate speaking endeavors to expand Live with Purpose's international clientele. Funding the dreams of the world's poor is the over-arching vision for Live with Purpose Coaching, and Joe will seek to aid in the cultivation of its fruit.
Joe graduated from Duquesne University with a degree in Public Relations and has served with Youth with a Mission (YWAM) as a missionary to the Dominican Republic, recently. Joe receives life through fellowship with like-minded people, reading, hunting, and being an inspiration to others.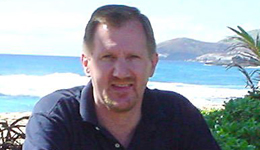 Todd Horst
Client Relationship Manager & Financial Stewardship Coach
A native of south central PA, Todd's roots are in Lancaster County. As the son of a Commercial Photographer, Todd developed a natural love for expressing himself creatively. Growing up in an age of emerging technology stimulated Todd's analytical skills. During his undergrad studies at Millersville University, Todd became involved with Campus Crusade for Christ, which fueled his passion for investing quality time into people's lives and encouraging them to see their full potential through God's eyes. This approach fits into Todd's optimistic lifestyle and conviction that "the most worthwhile investment in this life is people, as the results can live on for generations"
After graduation, Todd's career path began in programming, but within a few years, his affinity for serving people culminated in the opportunity for Todd to develop a Customer Service & Support center. In this role, Todd aspired to help clients & their companies realize their full potential.
While pursuing the next phase of career development, Todd connected with Joe Sharp, retaining Joe as a Career / Life coach. After 8 months of career exploration, Joe found a well-suited niche for Todd, working with Joe at Sharp Innovations and Live with Purpose coaching. Currently, Todd supports LWP clients in on-going relations with our team and brings his skills and passion in the areas of financial stewardship & efficiency coaching to the LWP table.
Outside of work, Todd enjoys traveling, kayaking, volleyball, photography, and hiking. He is active in the suburban Philadelphia social circuit and loves to involve himself in the efforts to expand God's kingdom in the community. Todd has a passion for serving others through church-based service projects, and encouraging friends to serve along with him.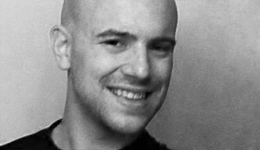 Peter Stevenson
Art Director
Peter Stevenson is the rare combination a person who's not only driven, but passionate for all the right reasons. "I love helping people," Peter says. "I love the idea that the project I'm working on could have a positive effect on someone's life."
Peter worked many design jobs at Taylor University, where he earned his B.A.in graphic design. He worked as the lead designer at the college's Zondervan Library and helped with Acting on Aides. Not surprisingly, one of his many college jobs was working with SIFE (Students in Free Enterprise). The student-run group helps people in need throughout the world.
Peter brings his passion for graphic design and helping others to the team at Live with Purpose Coaching. He can be found updating the website to include the latest designs or coming up with creative design strategies for new resources being developed.
In his free time, Peter enjoys spending time with friends, listening to music and partaking in the occasional kayaking trip.