Running Down Your Dreams
Discover your Passions and Dreams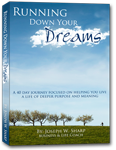 Do you have dreams that seem impossible? Visions that naysayers have discouraged? No matter what stage or life you're in, Running Down Your Dreams will help you evaluate your dearest desires and give insight into how to effectively pursue them. Join author Joseph Sharp on a 40-day journey to discovering how to stop simply dreaming and start making your biggest dreams reality.
Your Path to Living a Life of Deep PurposeTM
A Quick and Insightful Read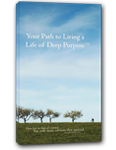 If you're looking for a more condensed version of Running Down Your Dreams, Your Path to Living a Life of Deep PurposeTM is ideal. It's also handy for anyone you know who might benefit from Joe's insights but isn't prone to reading books. The mini-book unpacks the biggest points from Running Down Your Dreams and gives them to you in manageable pieces. It's also perfect as an on-the-go study guide.
Dream Chaser CardsTM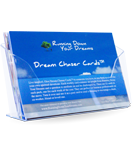 Live inspired. Give Dream Chaser CardsTM to someone you love, or use them as a tool for your own spiritual devotions. Each weekly card contains an insight from the book and a question to meditate on and be challenged by. There are 52 cards in each pack, one for each week of the year. They are perfect for business professionals on the move. Turn it over and use it as a post card to send a blessing to encourage a client, co-worker, friend or loved one.
Pursuing Your Dreams through God's EyesTM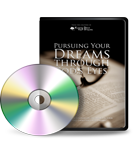 This 10-week video and study guide series is perfect for small groups or teams who are looking for a fresh, challenging look at their dreams. Join Joe on a dynamic journey through the 10-themed sections of Running Down Your Dreams. The study is focused on encouraging your group to live out their God-given dreams. Joe's passion for helping individuals live lives of deep purpose and meaning is evident as he guides viewers through tough questions and heartfelt confessions.
The Balanced Spiritual Diet: a 30-day Challenge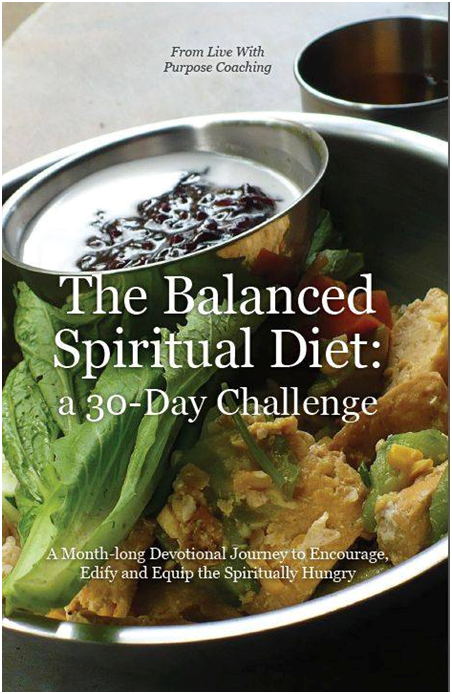 Embark on a month-long journey of challenging biblical perspectives, powerful spiritual insights and bold truths designed to promote greater spiritual health. The Live With Purpose Coaching team and their friends, colleagues and mentors bring you a compilation of insightful spiritual principles constructed specifically to provoke thought, encourage prayer and deepen your relationship with God. Here's to your spiritual health!